Renewable Energy Specialists
At Solar Arena our energy specialists will analyse your specific needs and tailor a system that will allow you to self-generate and be the owner of your own power.

Accredited A-Grade Installers
Your accredited installers are fully qualified and trained to the highest standards ensuring an efficient and timely process throughout.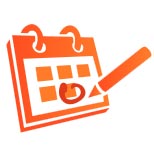 Project Coordinators
Your project coordinator will liaise with you to book in a preferred date of installation. They will be your point of contact should you have any questions during the process of owner your own mini power station.

System Designers
System designers will assess your rooftop and allocate the necessary resources to plan your installation. Using sophisticated satellite imagery we can ensure each individual property will achieve optimum performance from our high performance systems.
The Installation Process
Consultation Design
Solar Arena's renewable energy specialist will tailor the right size of system to meet your specific requirements.

Our designers will allocate the adequate resources to plan out your installation.
Inspection & Installation
The Solar Arena installation team will carry out the required works on the property, ensuring maximum quality throughout this process and importantly leaving your home neat and tidy when complete.

An independent Government inspection will then take place to assess the complete installation process and ensure the works were carried out to meet all relevant Australian standards.
Reprogramming Paperwork
Your network provider will re-program your meter to ensure it becomes bi-directorional (accepts feed in tariffs).

Solar Arena's Project Coordinator will then submit all paperwork's necessary on your behalf to your networkdistributor and electricity retailer.
Benefit You Enjoy
A lifetime of savings without having to lift a finger.